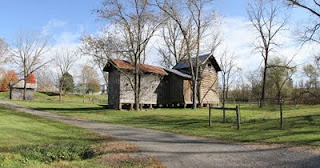 I went to the New River Trail State Park in Foster Falls, Virginia a few days ago and really enjoyed the beautiful Fall colors and the warm sun we are being blessed with.
I recently acquired the new Canon 7D and it was nice to have this opportunity to try it out.
What a fun camera it is to have the ability to switch to video at the touch of a button (no need to go into the menu) and switch back.
I think this is where the digital era is taking us , to ease of having muti-media ability on a professional level. Now you can go home and upload videos straight to utube , facebook, your web site right along with your images. what better way to share , teach or entertain!
I am still working on my new DVD, for those who are curious and hope to announce it soon! I have had alot of local portrait shoots and sports which has cut into my DVD planning, but I am now back to the 'drawing board' and excited about working towards completion!