Welcome 2023/2024
Seniors!
Congratulations on this important milestone!
Capture this amazing time in your life with professional level photography and archival prints to last a lifetime!
These are the memories and time in your life , in which you will always cherish. Preserve them with a print package,
gorgeous canvas, or beautiful hard cover book !

BASIC HS SENIOR PACKAGE: $150
This is for one half hour. 12-20 images. Download access.
Call or email, if you want to schedule an appointment, or PM me on Facebook!
(Please note that sessions outside of Wythe County may require a travel fee.)
Your session will be executed in a professional manner with proper lens and lighting to insure your session will produce professional results!
FULL HOUR SESSION: $250
This session is for one full hour. Up to 40 images.
Digital download, Pro editing of every image.
Includes website gallery, Facebook gallery and you may order archival prints from you gallery.
PRO SENIOR PACKAGE: $350

In this fun session, You will have 2 hours, change outfits, one or two locations.
Digital download access from your gallery.
Pro editing of every image.
•Senior page design can be added to all the above sessions.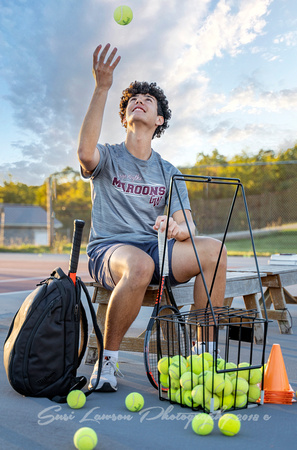 COLLEGE SESSIONS:
Special for Local community college: Same as HS.
Out of town colleges start at $450
Please contact me for Va Tech, JMU, UVA (and others)
Travel expenses will be added according to location, overnight stay, etc.
---
Your session will be fun and your portraits will be worthy of framing!
Scroll down to read the reviews!
email me now for an appointment!

Total Fee is due on, or before the day of the session.
½ price deposit is due to reserve any session over $450.00

The fee charged is for the session, Pro editing and gallery.
professional prints may be purchased via your online gallery.
After contacting me, we will set up a day for your session and I will send an invoice and suggestion sheet. The session is scheduled for the afternoon-evening and will last from one to two hours. I start editing the same night, but this may take several days. I usually spend a minimum of 4-8 hours in editing to insure the best quality images. You may order prints from your gallery, or from me.
Additional items may be added to your session. Ask for custom package options! I am now offering Canvas wraps, senior books in hard back and soft cover.
---
Read what the Seniors are saying about their Senior Casual Sessions!!

Shout out to Susi Lawson for the perfect senior Pix to finish out my time at Virginia Tech !
Lauren Willis VT'16
Susi, my senior pictures are my favorite pictures of all time! Thank you so much! I love them all!
Leigh Beamer GWHS

"We Spent the evening with photographer and artist extraordinaire, Susi Lawson. She created Jordan's Senior Photo Memory Moment at Major Grahams Mansion. It was magical! Susi helped make Jordan comfortable while capturing the pure innocence and sweet essence of my darling baby girl. We HIGHLY recommend this very talented and passionate artist to anyone looking to capture moments with meaning!"

Tami Quinn- GWHS
"Thank you SO SO SO much for doing my pictures! I don't know where to start to explain how much I love them! They are ALL so good it is going to be so hard to pick which ones I want! Thank you so so much again!" :)
Lauren Smith-GWHS

"I can't say enough good things about Kala's senior pics! I appreciate the time you take to ensure you do a good job, and also your commitment to try & "connect" with everyone you photograph. I will call on you for any photos I need taken in the future. Thanks again!"
Stephanie Patton-RRHS

"Thank you so much Susi! They are so beautiful. It was worth all the times we had to reschedule due to rain ":)
Elaine Smith-GWHS

"Anybody that does such a fantastic job, loves what she does, and is fun to be around deserves a ton of praise and publicity. You are a real jewel as well! Everyone loves my pictures and I am truly so very happy with them! "
Meg Lacy-GWHS
"I LOVE LOVE LOVE my pictures, as always!!!"
Lauren Willis-GWHS
"I LOVED my pictures and my mini book. I've showed sooo many people, and bragged on you!"
Jordan Sowers-RRHS