"Beautiful You" Fine Art Boudoir Session!
---
I am now offering Fine Art Boudoir Sessions for that beautiful Gal in your life, which may be you! This is for any woman, no matter her age, who needs to be reminded how beautiful she is!
Women are always the ones to reach out and nurture others and we sometimes forget that we need to pause and remember that we are special too!
A 'Bridal Boudoir' is the perfect gift for the Groom!

Do you have a daughter, sister or friend who has been going through a rough patch and needs a lift to be reminded that she is still so special and beautiful and a woman of great worth?
How bout a Mom that has forgotten that she deserves to feel vital and alive and unique !
What better gift to give the women in our life a chance to feel great about themselves ! Who knows, this just may be what she has been needing to start fresh and believe in herself again! Yes, Portraits can really be that powerful!
These portraits can be sensual or sassy, but artfully taken and edited to look your best! I will be glad to help you in picking out what to wear and the choosing the right setting and also consult with you before the session!
You have my word that these sessions will be tastefully done and your final portrait will delight you, not embarrass you! I truly want you to feel confident and gorgeous when you see your portrait!
The sessions will be done on location, which means this can be at your home or anywhere that you feel comfortable, as long as the area provides pretty natural light and setting. It can even be outside in a private location if you prefer.

There are three fabulous packages to choose from!

Beautiful Boudoir Package :
1 hour session. Includes session at your location choice. Professional Editing and Private Gallery. 1-8X10 and 2-5X7's, 6 web images for your smart phone.
You may trade your package for an 8X8 hardcover book of all your images.

(You may order more prints from your gallery)
$250.00





Gorgeous Boudoir Package:
2 hour session in a beautiful boudoir at the Trinkle Mansion of Wytheville or any location.
A wine and flower Basket by Petal's Florist of Wytheville.
A stunning 11X14" canvas or mounted print of your favorite portrait.
1-8X10-2-5X7's 6 web size images for your cell phone.
Professional editing and Private Gallery.
$580.00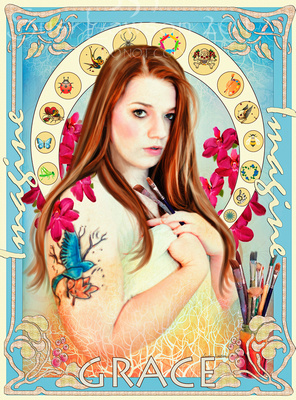 Fine Art Elegant Boudoir Package:
Everything from package two with the upgrade of a beautifully painted & Framed 16X20" Fine Art Nouveau or Old Master Style Portrait!
$1200.00