My latest DVD instruction video is now available for order on this site! Just click here for the link.
This DVD is packed with 16 videos and some wonderfully easy to follow lessons on the mixer brush , Background replacement, airbrushing, painting hair, and how to create your own custom Photoshop brushes!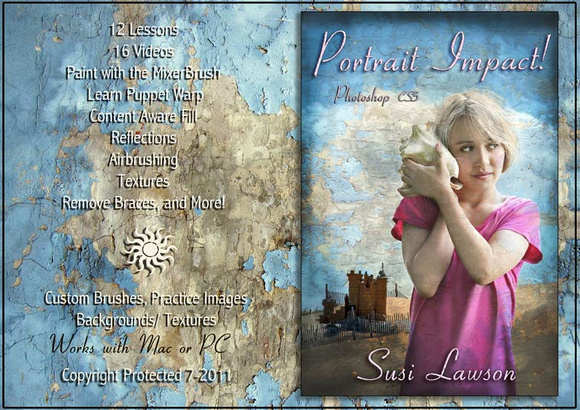 For more info, please see my previous blog right below!
Thanks so much!
Susi