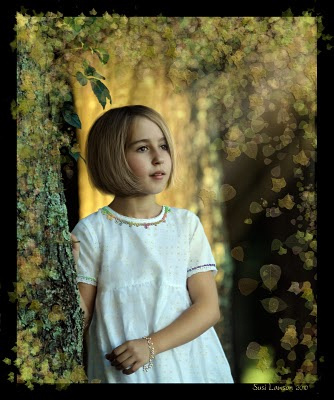 I have not written for "Photoshop Creative" in a while so was glad to receive an assignment from them this week! It is a 5 page article on Creative brushes in Photoshop and how to create a portrait using all the different settings, layer styles and dynamics. It was a fun article to write and I also did 2 videos for their CD on creating custom brushes and how to change the brush options so be on the look out for my new article!
I used my favorite little model , Cassa Marie, for the shoot and managed to capture her contemplative look just as the sun was going down and shining it's beautiful golden light on her and the woods behind her.
Thank you Cassa ! It has been wonderful watching you grow over the years and it has always been a joy to photograph you!